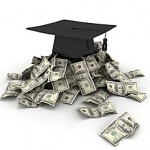 Needs-based scholarships are awarded for post-secondary (undergraduate) education. Scholarships are not available for graduate school.  Applicant must apply each year by May 31st  for the following academic year.  Assistance is provided via two disbursements.
Please read the following requirements and make certain you understand these guidelines when completing this application. EYCS can not consider applications that are not complete, or do not meet the guidelines. 
All applicants must be an Episcopalian, 22 years of age or under, and legal residents of and members in good standing within the Episcopal Diocese of Georgia.
Completed application must be submitted by May 31st  for the following academic year.  A complete application consists of the online application form, your priest's recommendation, a copy of your family's most recent 1040, and a copy of your current year's final grades.
Education scholarships are approved for one school year only.  Applicants may reapply in successive years (for a maximum of 4 years), but each application must be received by May 31st to be considered for the next academic year.
Applicants must be, or intend to become, a full-time undergraduate students taking and passing at least 12 credit hours per grading period.  Copies of grades must be submitted at the end of each grading period for which assistance is given. If grades not available for inclusion by the application deadline of May 31st , they must be submitted before funds are awarded.
Payments for educational assistance will be made directly to the applicant in two installments: August and December.